Neil
Foresto
Senior Vice President, Associate Broker
---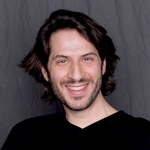 OFFICE: 212.360.7000 ext 101
CELL: +1.917.657.3064
FAX: 212.840.4979
EMAIL: neil@nyr.com

Bio
Neil Foresto is the Senior Vice President of New York Residence. He has been working full-time as a Licensed Real Estate Professional in Manhattan since March 2007 and takes pride in maintaining his status as one of Manhattan's avant-garde brokers. Fluent in Italian and a dual citizen of the USA & Italy, he excels at assisting foreign and domestic buyers with the acquisition of property in New York.
Neil graduated from Hofstra University in December 2006 with High Department Honors (Marketing) and an Honors College Diploma with Distinction. He began his career as a Licensed Real Estate Salesperson in March 2007 and became a Licensed Real Estate Broker in March 2009.
---
Neil Foresto è il Vicepresidente Senior di New York Residence. Lavora come professionista immobiliare abilitato a Manhattan, a tempo pieno, da marzo 2007 e si fregia del suo ruolo di punta che perdura nel panorama della mediazione immobiliare di Manhattan. Parla italiano e ha doppia cittadinanza americana e italiana. Si distingue per l'eccellente assistenza rivolta agli acquirenti stranieri e americani che intendono acquistare proprietà immobiliari a New York. Neil si è laureato con il massimo dei voti presso la Hofstra University nel dicembre 2006, in Economia e Commercio – specializzazione in Marketing – ed è stato insignito di ulteriore Diploma di merito nella nicchia dell'Honors College, presso la stessa università. Ha cominciato la sua carriera come venditore immobiliare abilitato nel marzo 2007, e in seguito è diventato mediatore immobiliare abilitato, nel marzo 2009.
TESTIMONIALS
"Thank you for all of your help over the past few years. In particular finding a buyer so fast and putting me in touch with a great attorney. I will be sure to contact you when I'm ready to purchase again." —75 Wall Street, #23K.

"Thank you for all that you have done to facilitate signing of the contract. Due to your hard work and commitment to us as clients, we are finally moving forward. Again, thanks so much." —39 East 29th Street, #25C.

"Thank you again for being so flexible. We appreciate you arranging he rental for us. We are so impressed at your professionalism, given your relative youth!" —635 West 42nd Street, #19J.

"Thank you for all of your help Neil. You have been an absolute star!" —75 Wall Street, #21L.

"I'm so glad I bought this particular apartment. It was exactly the right thing to do just now. Thanks. You have been so professional and so patient, and we really appreciate that." —25 Central Park West, #10H.