Gabby
Chen
Associate Broker
---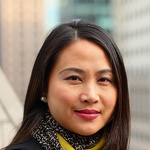 OFFICE: 212.360.7000 ext. 117
CELL: 917.828.0388
FAX: 212.840.4979
EMAIL: gabby@nyr.com
LICENSED AS: Bei Chen Schwartzberg
出身于中國上海, 後移居加拿大多倫多, 目前定居紐約的GABBY CHEN 是紐約居房地産公司目前唯一的華人地産經紀。由于有多年的跨國公司行銷經驗和人力資源背景, GABBY能和世界各地的人們輕松地打成一片,愉快地合作。從人力資源轉行到地産經紀對GABBY 而言並不是巨大而陌生的轉變, 因爲都是與"人"打交道。樂觀開朗的GABBY認爲無論是哪個國度那種膚色,"居"是人們生活的必需之本. 認真, 利落,重細節,講效率是GABBY的處事原則. 她還奉行中國儒教所謂的"不可爲己私利而損他人之利"。深知處理房地産, 尤其是首次買賣房屋所面臨的心理壓力, 她總會耐心地與您溝通, 爲您分析市場導向, 提供專業建議, 有效地協助您完成交易。工作之余, GABBY喜歡旅遊,美食和運動. 她和先生居住MANHATTAN多年, 有两个可爱的孩子,他们帶來的快樂更爲她增添了工作的動力。紐約是世界之都, 如果您想在這充滿活力蘊藏無限生機的城市中找到一位貼心又專業的房地産顧問, GABBY就是您最佳的選擇! 華人購買紐約地產須知 受去年次貸危機影響,紐約房市較上年跌了近10%。無論你有無美國身份, 無論你身處那個國家,你都可以在美國購買地產。我們所推薦的是唯一適合外國人投資的具有最完整的產權方式的房地產- 康斗公寓(Condo)。購買程序簡單,所有過程都有紐約州注冊的律師監督辦理。 购买之后我们还负责管理, 包括找租客, 收租金, 交管理费和地税等等。 请联络我, 相信你会有愉快称心的服务。


Gabby is a licensed real estate associate broker with New York Residence. She also holds Property Management Certificate. She is friendly but straight-forward. Extremely detail oriented and organized, Gabby will keep you on the track during the entire complex process of finding a home, strategically submitting an offer, obtaining finance, putting together a board package or qualifying a buyer. On the other side, since Gabby comes from a human resources background, she listens to people. She understands how emotional and stressful buying or selling a home can be, especially for the first time buyers. She will take as much time as possible to educate you and make sure that you go through the whole process.

Gabby holds a Bachelor Degree of Science and Master Degree in Human Resources Management. Having been living in New York for over 11 years, she knows the city by heart. Gabby speaks fluent English and Chinese. She feels comfortable working with the people from all over the world and any walk of life. She specializes in working with the international investors, helping them to find and purchase a property and professionally manage the property. Working with Gabby would be educational, efficient, and fun!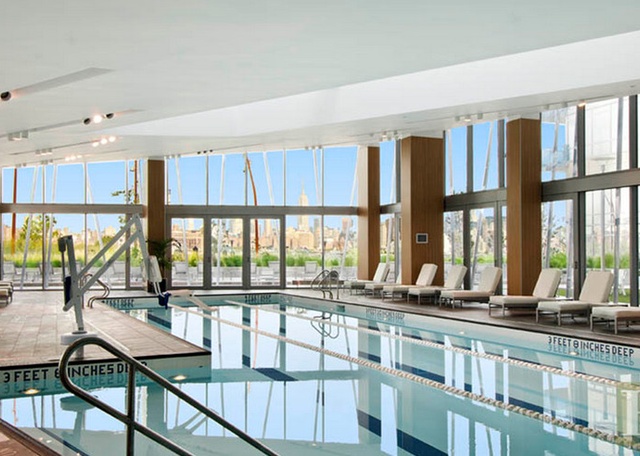 34 NORTH 7TH STREET, BROOKLYN, NY 11211 // Williamsburg
$1,850,000 // 2 Bdrms // cc: $1,534, tax: $7