Richard
Pino
Chief Financial Officer / Associate Broker
---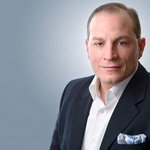 OFFICE: 212.360.7000 x125
CELL: 917.209.7862
FAX: 212.840.4979
EMAIL: rpino@nyr.com
Mr. Richard E. Pino is the Chief Financial Officer and Associate Broker for New York Residence, Inc., a real estate brokerage firm with offices located in New York, Hong Kong, Seoul, and Singapore.
Mr. Pino was the Chief Financial Officer / Investor Relations for Velius LLC, a closely-held company. Velius is an OTC and RX drug company selling in the US and Canada with patents issued in twenty-six countries.
Mr. Pino was also the Chief Financial Officer / Chief Operating Officer for EcoSys Management LLC. EcoSys Management is a leader in enterprise project and operations financial management solutions for large organizations in both the public and private sector. Prior to joining EcoSys, Richard was the Chief Financial Officer for The Relegence Corporation which is a wholly-owned subsidiary of AOL, a TimeWarner Company. Relegence was acquired during Richard's tenure. Richard was also a Board Member of Relegence before it was acquired by AOL.
Prior to Relegence, Richard was the CFO for Frontline Communications International, Inc., a carrier's carrier. Previous experience includes working as a VP for Finance and Administration for a CLEC, and as Director of Finance for Veronis, Shuler and Associates, an investment banking firm specializing in media and communications.
Mr. Pino currently serves on the following non-profit nondenominational boards: St. Christopher's Inc., Dobbs Ferry, NY - Formed in 1881, Vice President and Chairman of the Audit Committee; Co-Operation Ireland, New York, NY - Formed in 1979, Treasurer and Chairman of Finance & Audit Committee; American Foundation for the University of the West Indies, New York, NY – Formed in 1956.
Mr. Pino's past Board services include: The Brooklyn Philharmonic, Brooklyn, NY - Formed in 1954, Trustee and member of the Finance Committee; Museum of Biblical Art, New York, NY - Formed in 2005, Trustee and Chairperson of the Finance Committee.
Mr. Pino and his colleagues are in the process of forming a non-profit organization for under-insured and uninsured people with breast cancer.
Mr. Pino received his BA from St. Francis College in 1990 and his MBA from Adelphi University in 1993. He attended the PhD program at Walden University in 1997.
Mr. Pino is a former member of the following professional organizations: Financial Executive Network Group, National Association of Credit Managers, New York Society of Security Analysts, and the Nonprofit Center at LaSalle University.
He is also a member of The National Arts Club in New York and The Liguanea Club in Jamaica.