John
Cobley
Licensed Salesperson
---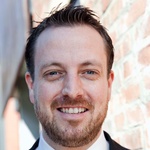 OFFICE: 212.360.7000 ext. 127
CELL: 914.954.0868
FAX: 212.840.4979
EMAIL: JC@NYR.COM
LICENSED AS: Real Estate Salesperson

Highly regarded by his clients as the most honest, ambitious and knowledgeable real estate salesperson. John Cobley is an extremely service oriented, result driven professional, who is equally appreciated for his boundless energy and impeccable work ethic. John earns the trust of his clients by listening to their needs, whilst making the process fun and enjoyable. He helps buyers secure the most perfect home to accommodate their lifestyle, and brings sellers the most qualified prospects at the best possible prices.
John ultimately decided to become a real estate sales specialist in the most exciting, unique market of all, New York City. John considers himself to be part matchmaker and part personal shopper. His clients benefit from his analysis, and unparalleled work ethic, and his insight into New York's finest locations and properties. John started his Real Estate career in 2003, by buying and selling his own investment properties in Florida. He then made the move to NYC, where he has worked on a number of luxury transactions. His diverse clientele include Actors, Authors, Politicians, Curators, and Hoteliers.
John enjoys traveling, surfing, Modern Art and hunting for the best restaurants throughout the globe.
John can be reached through email at JC@NYR.COM or at 212-360-7000 x127.
TESTIMONIALS
When I think about John the words that come to mind immediately are professionalism, patience and perseverance.
I was not a easy client for John, I was very particular about my budget and the location in which i wanted to buy my first New York city apartment, he was very patient and listened to all my wants and managed to pull out new listings week over week. Finally, he found the perfect apartment in the perfect neighborhood for me. He is great with people and I feel this quality of his helped us negotiate and close really smoothly with the other party.
There is no doubt that John is a great agent, but he will definitely end up being a great friend too. I would never hesitate recommending John to anyone. 259 Elizabeth Street, 4A