Dee
Urbanski
Licensed Salesperson
---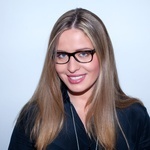 OFFICE: 212.888.5633
CELL: 201.452.0510
FAX: 212.840.4979
EMAIL: dee@nyr.com
LICENSED AS: Dorota Urbanski
Licensed Real Estate Salesperson, Dee Urbanski, has earned the reputation of being an intelligent, honest, dedicated and straightforward broker, which has the necessary expertise to assist her clients in realizing all of their real estate goals. Previous to joining the New York Residence Inc. team in 2011, Dee has worked in real estate in New Jersey as well as event management in New York. Dee's passion for architecture, history, and design amplifies her enthusiasm for her work and the city she calls home.
Dee's European roots and love of traveling have provided a strong understating of global cultures and business practices, which she applies to over half a decade of experience in real estate. A West Village resident, Dee is very knowledgeable of all neighborhoods in Manhattan and the surrounding boroughs.
Having worked as the Assistant Sales Director at the Centurion Luxury Condominium, Dee obtained a wealth of knowledge in the new development and luxury sales sectors. Working closely with the sponsor and Sales Director Thomas Guss, Dee proved invaluable in selling over 90% of the project. From staging to negotiating complex transactions, Dee is well versed in all aspects of the sales and purchase process associated with new development condominiums.
Dee's determination and dedication to her clients combined with an outstanding work ethic consistently produce top-notch results for every one of her clients. Prior to beginning her real estate career, Dee earned a BS in Political Science and History in Charleston, South Carolina.