Fredi
Aleksi
Licensed Salesperson
---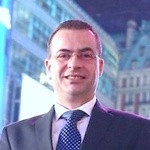 OFFICE: 212.360.7000x132
CELL: 646.287.4750
FAX: 212.840.4979
EMAIL: fa@nyr.com
A native of Albania, Fredi Aleksi has always admired the fast pace and culture of New York City. He would never live anywhere else!
Fredi is always keeping on top of good deals that he can get for his clients. No matter what neighborhood, he aims to be the first person to show the apartments.
"Wherever I see a 'deal' on the horizon I run to be the first to get it for my clients. East and West Village, Midtown East, Upper East Side, Gramercy, Murray Hill, Battery Park City as well as the Financial District," he said.
For over 10-yaers Fredi's hard work is noticed and rewarded on all companies he has worked for. In 2005 he was awarded Citi Habitats' Rookie of the Year Award and at New York Residence Inc. he has been on the "Top Producers List" for years.
He continues to strive for excellence, because he believes customer service is the key to finding you your next home.
Prior to becoming a real estate agent, Fredi was an attorney in Albania as well as a landlord and business owner. His former work experience and background is helpful now as a real estate agent because he understands both tenant and landlord point of views.
While graduating from New York Law School (LL.M in Taxation) that was heavily focused on compliance and structure issues of domestic and foreign entities with requirements of Foreign Financial Institutions regulations, Basel II, Dodd-Frank Act, FIRPTA, FATCA and Foreign Tax Credits, Fredi is providing expertise in several important fields such as: managing assets (commercial and residential), tax treatment, tax planning and liabilities solutions for both domestic and international Real Estate investors.
Contact Fredi today with your particular real estate needs.