Fabrice
Marcolini
Licensed Salesperson
---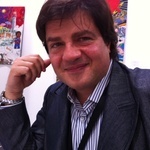 OFFICE: 212.360.7000 x107
CELL: 917.932.5471
FAX: 212.840.4979
EMAIL: fm@nyr.com
Fabrice Marcolini delivers his expertise to high net worth individuals, and is a highly-valued member of the New York Residence' team of real estate professionals.
Fluent in five languages, and with an extensive network of buyers, sellers, and professional contacts covering all aspects of a real estate transaction, Fabrice creates the optimal environment to achieve a successful closing.
Born in North America and educated in Europe, Mr. Marcolini has a profound understanding of different cultural environments and will use his extensive knowledge to his client's best advantage.
Bound by a strict set of moral guidelines and professional deontology, Fabrice's main objective is to achieve his client's goals quickly and efficiently. He will assist you in acquiring the ultimate home that fits your lifestyle.