Andreea
Miller
Associate Broker
---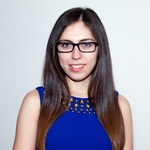 OFFICE: 212.360.7000 ext. 123
CELL: 917.232.0166
FAX: 212.840.4979
EMAIL: amiller@nyr.com

A rising star in the New York City real estate community, Andreea Miller has established a sterling reputation with customers and colleagues alike. Clients find her integrity and dedication to their needs refreshing and her care and responsiveness energizing.
Optimistic and goal-oriented, with a keen eye for marketing, Andreea emanates an insatiable work ethic and exceptional devotion to providing her customers the most innovative solutions. She is often complimented on her ability to listen, genuine attentiveness and her robust knowledge of New York's real estate. Andreea is a skilled and experienced negotiator who delivers results.
Her calm demeanor and personable approach makes buyers and sellers feel comfortable even in the most intense situations. Andreea represents their interests with outmost discretion and diligence and manages the various aspects of each real estate transaction to ensure a seamless, pleasant experience. Her ability to collaborate and communicate effectively and her constant pursuit to exceed expectations are keys to her continued success. She is proud of the friendships she has built and maintained with many of her clients.
Andreea's ambition and desire to succeed has followed her through her life. Prior to moving to New York she was Sales Manager with a 6 members team for an European real estate company marketing vacation properties in Spain to local clientele in England, Czech Republic and Eastern Europe.
Andreea is fluent in Romanian, conversational in French and Spanish and holds a degree in Finance from the Academy of Economic Studies in Bucharest, Romania.
A resident of West Village, Andreea loves to travel and is an avid reader.