Kiwon
Nam
Licensed Salesperson
---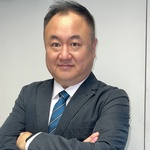 OFFICE: 212.360.7000
CELL: 917.226.0012
FAX: 212.840.4979
EMAIL: kwnam@nyr.com
Kiwon, as an immigrant, started his career at Upper West Side as a night watcher for a corner store, learning this Excelsior city from the streets
In 2005 he became a general contractor and won more than 100 bids for Manhattan apartment renovation projects over decades fabricating built-in cabinets for high-end apartment projects throughout the city gaining experience with many homeowners, investors, architects, and developers.
Now he decided to bring New York to the world.
Always passionate about experiencing and learning more knowledge as well as providing data and accurate information to clients.
He values honesty and trust in a relationship and proves the value of the relationship as time goes on.
He is always looking for ways to pinpoint the needs of New Yorkers and always finds value beyond that.
He is constantly striving to find tailored properties that meet the needs of customers.
His greatest mission is to make customers feel the real estate trading experience that can turn a once-in-a-lifetime relationship into a lifelong relationship.
Now as a member of NYR, Manhattan's premier real estate company, bringing New York to the world with top partners.